Divorce House –

Selling a House During Divorce

Are you going through a divorce?
What do you do with the divorce house? What happens to your retirement funds? How are you going to decide on custody of the kids?
There are few situations that are as emotional and stressful as divorce.  While dealing with the emotions of a different future than you expected, there are still important decisions that will affect your financial future, and the future of your family.  The good news is that you are not alone, and many people in the US are dealing with these issues everyday.
One of the major financial decisions that you need to resolve is what will you do with the family house in divorce?  You may know exactly what you want to do with the home, and if so, that's great!  But, what if you aren't sure what to do?
Divorce House – What are my options?
One spouse can keep the Divorce house and buy out the other.
For this option, you would need to decide if one spouse can afford to keep the house.  Property taxes, insurance, repairs, upkeep, etc. need to be considered. Also, consider the financial situation of the person keeping the house.  If it's affordable, the spouse keeping the house needs to refinance the home into their own name. Then, any equity would be split between you based on the agreed upon terms.  Simply completing a Quit Claim Deed doesn't remove the financial responsibility of the first spouse if the mortgage is still in both names.
Co-Own the home.
If one spouse can't afford it on their own, then you can continue to co-own the home.  This is a good option if there are children involved, and you don't want to move them at this time due to schools, friends, etc.  Both partners need to realize that they are both financially responsible for the house. Both need to be ready to work together in this situation, because each spouses decisions will have financial implications for the other.
Sell With a Realtor or Real Estate Agent.
If the house is in good shape, neither spouse can or wants to keep the house, and you do not need to sell the house quickly, then selling with a Realtor can be a great option.  Often times during a divorce, a quick sale is preferred, so that you and your ex can move on with your life. A quick sale allows you not to worry about when or if the house sells and avoid having to communicate with the other party throughout the process.
Sell to an Investor, like Greg with KRL Group FL.
Selling to an investor is the quickest and easiest way to sell your house fast.  You do not have to worry about repairs or updating the house.  Simply sell your home as-is.  In most cases, you will get an offer for the investor to buy your house cash, and with a quick closing. So you and your ex can move on without worrying about this property.
For More Info, see How It Works – Get a Cash Offer For Your House.
Benefits of selling your divorce house with Greg include:
Don't waste time waiting while your house is on the market. The less time you wait to sell, the less expenses you have for utilities, insurance, property taxes, and mortgage payments. We make quick, cash offers, and we handle all of the paperwork.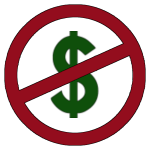 You won't pay any closing costs. We don't charge any fees. Simply sell your house, and you will not have to pay any realtor commissions.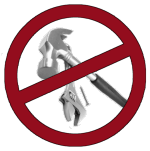 You don't have to hassle with costly, time-consuming repairs. We buy houses As-Is. If you have unwanted personal items, you can even leave those behind, and we will take care of it.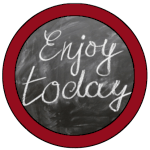 Unwanted real estate can be a burden. When you sell your house to us, you will no longer have to worry about the costs and upkeep of the property. You will have the peace of mind to know that the situation is taken care of.