Probate Houses / Inherited Houses & Properties
So you've inherited a house and gone through probate. Now what?
We understand it is a difficult and stressful time when you are dealing with the loss of a loved one. While dealing with the emotions of the situation, there are a lot of legal and probate issues to take care of. All of these things can make the thought of dealing with an inherited house seem overwhelming. Here, we will provide as much information as possible to help make the situation a little easier to think about.
What are my options for my inherited house?
Several of the most common options and things to consider are: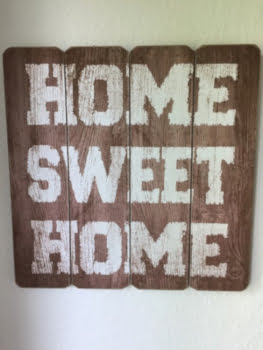 1. Move into the house and make it your primary residence. Depending on your current living situation, this may be a great option. Oftentimes, though, the memories and emotions can make living in your loved one's house a difficult solution. Also, inherited homes are often outdated and may be in need of repair to really live in the house and bring it up to the standard that you would desire.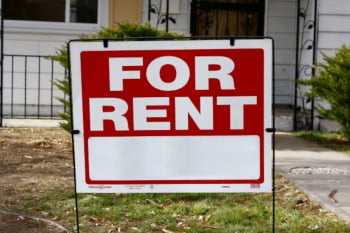 2. Rent the inherited house and become a landlord. If you already own a house, and this inheritance is a 2nd home, then becoming a landlord can be another great option for you. The passive income stream and tax benefits from real estate can be a great supplement to your income. However, many people hate the thought of being a landlord. Managing tenants and dealing with damages/repairs to a house that may still have sentimental value for you can be tough. This can create added stress, at a time when stress and emotions are already high enough.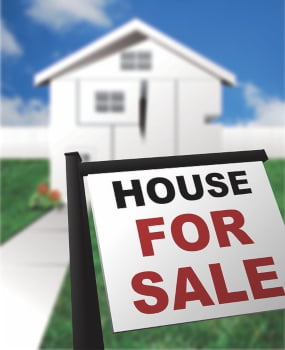 3. Sell your inherited house with a realtor. If you are planning to sell the inherited house, this will probably bring top dollar for the sales price. But at what cost? To sell the property to a retail buyer and get the best price, you will have to update the key areas – kitchens, bathrooms, etc. You will also have to make any needed repairs, and all of this can be costly and time consuming. You will then have to wait for a buyer. Then the buyer may end up wanting more concessions after their inspection is finally done.
If the inspection and financing go through, and you finally are able to sell the inherited house, you will have to pay the realtor commissions out of the sale price of the house. This can be a long, complicated process, or it may go relatively smooth – you never know. When dealing all the other stress of this time, though, it is often preferable to sell the inherited house fast, so you can move on and not worry about it.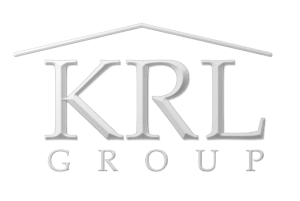 4. Sell your inherited house to an investor, like KRL Group FL, LLC. Some of the benefits of selling the inherited house to an investor are that you:
Get a quick sale
Sell your house As-Is with no costly repairs or improvements
Sell the inherited house for cash or terms
Pay no fees or commissions.
We'll look at these in more detail below.
Sell Your Inherited House to KRL Group FL, LLC:
Greg buys houses in probate in the Tampa Bay, FL area.  We work with any heirs to determine how we can help you in this difficult time, as each situation is different, and each heir may be looking for something different to close this matter and move on with their life.  If you want to sell your house fast, we can certainly help you do that.  We buy the house, regardless of condition – you don't have to worry about cleaning anything out, fixing anything up, just collect your money and you can move on quickly and easily.
Maybe you are hesitant to move on so fast, but you know that you aren't going to move into the house, and you don't want to be a landlord. Now what? This is where selling the house with terms (also called owner financing, seller financing or holding the note) could be a great option. This works best if the house is paid off or has significant equity.
So what is "terms" or "owner financing" exactly and how does it work with an inherited house?
We would agree on a sales price, down payment, interest rate, etc. You are still selling the inherited house with this option. Instead of Wells Fargo or Bank of America having the mortgage, you would be the mortgage holder. The benefit with seller financing is you will often get a better price than a total cash offer. You are earning the interest that the bank would normally make. You're also spreading your gains/income over a longer period of time, which may have tax benefits for you as well! (We are not CPAs, so we always recommend reviewing this with your accountant to make sure you are aware of the implications of both a regular sale and a sale with terms.)
This is the point where you might wonder, "This sounds good, but what happens if the buyer stops making their payments?" This is a good question, and let me assure you that we take our responsibilities very serious and would not just stop paying for a property. However, it is still a good question, and the good news is that your rights and interest is protected by the property, since you are the mortgage holder. If we default on our obligation, you have the right to foreclose and take the property back.
Related: 3 Benefits to Owner Financing, & Is It Right For You?
Hopefully we've answered some questions that you may have had and given you some good options to consider for your inherited house. We know that this is a difficult time, and this is an important decision for you. We are here to help in any way that we can. If you decide to sell your inherited house, we hope that you will contact us and give us the opportunity to help you with the process! If you have questions or would like us to contact you, simply fill out the form on this page. You can also call or text us at 813-862-1595.