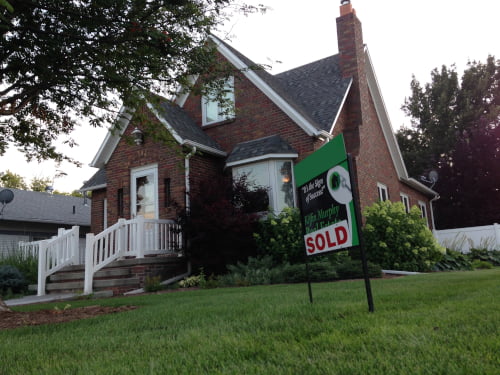 Whether you are looking to sell your house with a realtor or you are planning to do a "For Sale By Owner", everyone wants to know, "How can I sell my house fast?" While there are many things that you can do to sell a house faster, here are 5 simple tricks to sell your house fast.
Tricks to Sell Your House #1: Spruce it up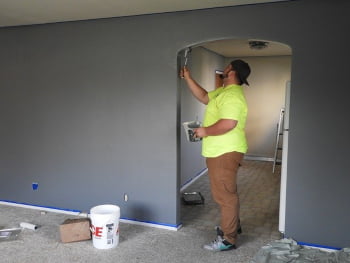 First impressions won't necessarily sell the house, but it's hard to overcome a bad first impression. On the outside, take some time to improve the curb appeal. Fresh paint, minor landscaping, new house numbers, etc. will go a long way. On the interior, fresh, neutral paint makes a big difference. If your fixtures are old or look worn, you may want to replace them (faucets, light fixtures, ceiling fans, wall plates, etc.)
Remember kitchens and bathrooms are a big factor when a buyer decides to buy your house, so make sure these have broad appeal. But be careful not to go overboard! You don't want to make improvements that will not add value to the sales price. However, you don't want to overspend on these updates, either. Make sure that you are increasing the value enough to justify the time and money you are spending.
Tricks to Sell Your House #2: Make any Needed Repairs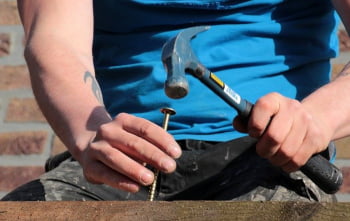 Do you have light fixtures that are hanging down? Missing shingles? Outlets that don't work anymore? Flooring that is loose? Plumbing leaks?
Typical retail buyers are going to require an inspection, which will turn up any issues with the house. Many times the buyer will require that these items are fixed, and if there are too many repairs or the repairs are too expensive, it may cause the buyer to reconsider purchasing the house. If you know something is wrong, and you can get it taken care of, just do it! It is often less expensive to do it up front, and it will avoid potential issues during the inspection process.
This is another area that you don't want to go overboard. When making repairs, don't over-improve the house for your neighborhood. Many people think that they have update the house to have granite counters or hardwood floors, but if the houses in your neighborhood are selling with laminate counters and carpet, just make sure that you are up to the standard of the neighborhood.
Related: How to sell your house As-Is
Tricks to Sell Your House #3: Declutter & Depersonalize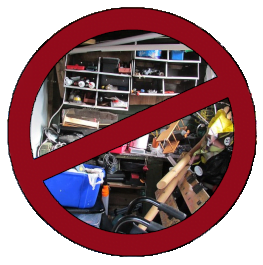 3. Declutter & Depersonalize – These two go together pretty well. Our third tricks to sell your house is to clean up and simplify. You want your house to appear large, and you want to make it easy for the buyers to imagine themselves in the space.
Eliminate excess or oversized furniture– this will go a long way to make living rooms, dining rooms, and bedrooms appear larger. You want to define the space with the furniture without the furniture dominating the room.
Unclutter closets– show an organized space with plenty of storage.
Remove personal photos and decor – Personal items can make a buyer feel like they are in your space. Instead, depersonalize to make them see it as their future home.
Tricks to Sell Your House #4: Have Great Photos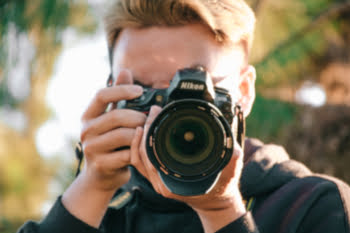 Most buyers begin their house hunting online these days. You want to make sure that your photos draw buyers in and make them want to visit your home. Use a tripod and make sure rooms are well-lit – preferably with natural light. You can find more great tips for taking photos here.
Tricks to Sell Your House #5: Price the House Correctly Right Away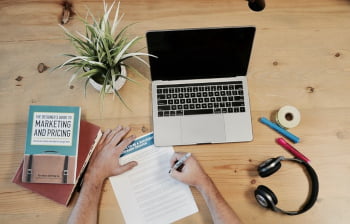 Some people think they will start out a little high, and then move the price down over time. Unfortunately, this method does not work as well as people hope. It is very hard these days to overvalue a house. With Zillow, Trulia, and all the other online resources, plus a buyer's Realtor, most people know the market value. So, they will know if your price is too high. This will prevent some people from even looking at the house, or if they do want to buy it, their offer will come in based on what the house is actually worth.
Meanwhile, your listing is sitting on the market. As the days on market increases, people wonder what is wrong with the house and why it hasn't sold. You don't have to be the cheapest house, but you do need to be priced fairly based on the comps in your area. If you are listing with a real estate agent, then they should be able to help you determine the correct price for your listing to get the highest price along with the quickest sale.
Does This Sound Like Too Much? What Other Options Do You Have?
What if you have read this, and you think "This information is great, but I don't have time to do all of this. I have to sell my house right now! I can't make repairs, paint, etc." In that case, you may want to sell to an investor. Investors usually buy houses as-is, and they do not go through conventional financing so this allows for a quick closing.
If you are in the Tampa Bay area, you can contact us today to see how we can help you.  We buy houses in any type of situation – foreclosure, divorce, inherited homes, ugly houses.  We pay cash, and we close on the day of your choice. Do you have any other tips for selling your house fast?  We'd love to hear them.  Leave a comment below!
Greg
KRL Group FL, LLC
813-862-1595